Car Rentals in Covington, LA Suggest These Five Xmas Gifts for Your Car
---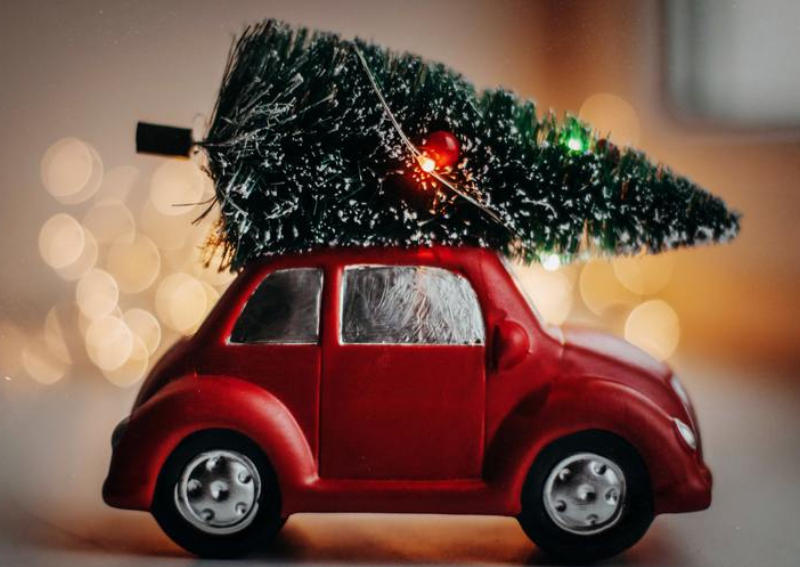 Christmas presents don't just have to be for people. They can be for your car, too, especially if you want to make it more comfy and convenient. Or, more precisely, you're shopping for the car enthusiast in you. Whatever it may be, a car rental at Covington, LA, has listed ten incredibly ingenuous gifts that will make any driver as jolly as Santa.
Multimedia AV Receiver: Pioneer AVH-4000NEX
Fiddling around with your phone while driving is a bad idea. No matter how big Apple makes their screens, looking up and down between keypad and traffic only spells disaster. This handy device lets you connect to the car radio and functions like a stereo head. You'll be able to use your phone features with the well-sized touch screen display. Connect your phone to the receiver once and make driving and staying contactable as easy as one, two, three.
Keep your Car Squeaky Clean with the Eureka Easy Clean Handheld Vacuum
This might seem tedious and unnecessary but keeping your car clean is a full-time affair. So why not keep things manageable by getting one that is easy to use. Not only is this great on seats, but it is light and pretty small, taking up very little space in your trunk. A very flexible hose gets into all those nooks and crannies that collect pennies and the odd Cheeto or two. It's also a pretty quiet vacuum. You won't be waking up the kids or neighbors with this one. The best part is the washable filter! Bring it on a road trip, vacuum up the debris at rest stops, wash out the filter in a bathroom sink, and it's good as new.
HItch Hammocks to Trailers for a Breezy Seat
The holiday season comes with a lot of tailgating, especially if you enjoy road tripping around Christmas. Stopping wherever you please and just hopping out and having a good time is a big draw of road trips. Think about the next time you are on a drive, and you're somewhere scenic. Maybe you just want to enjoy the view for a little while.
What could be better than sitting in a hammock attached to your trailer hitch? Just back up to your desired location, connect the hammocks, and voila! It even comes with its footrests so you can feel like you're floating on air.
Car Seats for your Fubaby
Pets, especially dogs, are a huge part of road trips. You might be like the thousands of people who spend the holidays driving around the country visiting family with your four-legged loved one. But being in a car makes some dogs nervous. They might pace up and down, refuse to sit, or even begin to whine. This is a potentially dangerous situation. Fix this quickly with car seats that strap to your front passenger seat. With this, your dog will know exactly where to sit, and it'll keep them warm and safe. Who knows? Maybe your furbaby will sleep the whole ride peacefully and wake up refreshed when you get to the destination.
Breathalyzer
This might seem unnecessary to those of you who rarely drink and would never even think of getting behind the wheel if you've had one too many. Unfortunately, during the holiday season, alcohol is in everything. And also cakes, cookies, and of course, drinks. This means you never truly know how much you've had. A breathalyzer is a safe way to ensure that you are below the limit and fully lucid. Just blow into the tube and let this little gizmo decide. Your host may be a little annoyed at having your car overnight in their driveway, but that is undoubtedly much better than the alternative.
So there you have it! A list carefully curated to include everything a car lover needs. Whether it's a car you own or one you're renting for a few days from car rentals in Baton Rouge, Louisiana, these little gadgets will make your driving experience a lot more enjoyable.