How to Find an Auto Repair Shop You Can Trust
---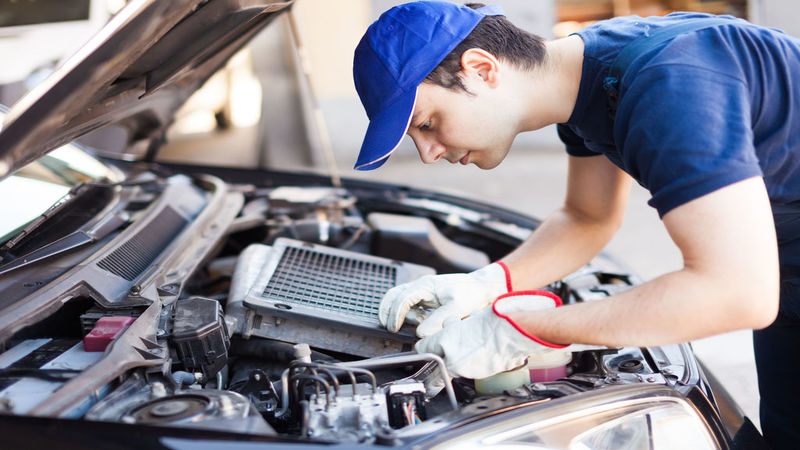 A lot of things can go wrong with a car. You can never really know when something bad is going to happen. Some old cars last forever, while some new cars break down within the first year of ownership.
When your car is having trouble, where do you take it? If you aren't familiar with your local mechanics, it can be hard to find an auto repair shop you can trust. You need to find a place that can fix your car at a reasonable price. That means you should know what to look for in a good shop.
What to Look For
It can be hard to tell whether or not an auto repair shop is trustworthy unless you hear from other customers that they do great work. If a shop has a good reputation, they're likely trustworthy. So when you visit a shop's website, you should look for pictures of previous work the shop has done for other customers. If the cars look great, you can probably assume the shop does great work for their customers.
Another important thing to look for is whether the shop has experience with your car's make and model. If the mechanics at the shop are experienced with your type of car, they'll know how to fix your car when it's having trouble.
Other Extra Benefits
If an auto repair shop is trustworthy and can work on your make and model of car, you can rest easy knowing you can take your car into their shop when it's having problems. Additionally, you should find out what extra benefits the shop might be able to provide you with when you become their customer.
For instance, if you want to get new rims, you should find out whether the shop can put new rims on your car. If you want a better intake system, you should find out whether the shop can install it for you at a good price.
For fantastic prices and amazing service, you should visit or call (660) 429-2011 to learn more about how you can trust Auto Customs with your vehicle. You can follow them on Twitter for further news and update!